It's been a while (by that, i really meant "A WHILE". Haha.), i'm now back to the blogging business again. :)

Was reading through my previous posts this afternoon and found that to read back what i've written/posted in the past gives me some sort of unexplainable feeling of satisfaction. The stories, the images, the comments, the replies etc. There's this thought that came to me spontaneously into my mind that, this blog should not be abandoned at the first place!

On the other hand, my camera too, had been lying at the corner of my room collecting dusts for the past few months. I was asking myself, isn't photography my passion? It's a waste to not make full use of what i've got hold of. In fact, it's a shame to give up my passion with excuses such as having no time for these things anymore due to studies. Where spending just a few minutes in the weekend could easily complete these tasks.

Now that i've made up my mind to get back to my blog, i'll try my best to at least try to maintain 1 or 2 updates per week. Keep supporting me alright! Stay tuned from time to time. ;)

---

Anyways, i hereby introduce you guys to our new family pet, Codie! He's our cute white 3+ months old male Maltese puppy, whom has gotten his tails and ears dyed orange (temporarily). Definitely cute and smart! Having to learn how to housebreak in just 1 week time, and to obey to simply commands such as sit, stay, come and hand. :)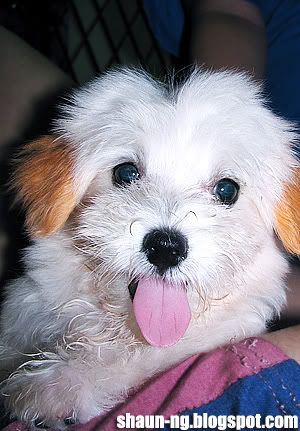 Say "Hi!" to Codiee. :) Super cute eh?



Random shot of him sleeping under the sofa.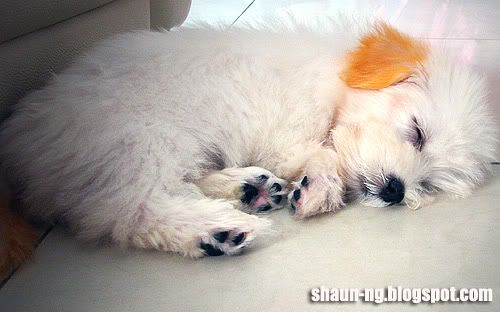 Another random shot.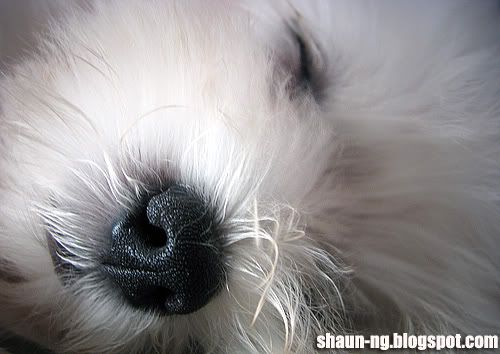 Closeup shot. You can practically see the details on his nose, that's why i like Canon!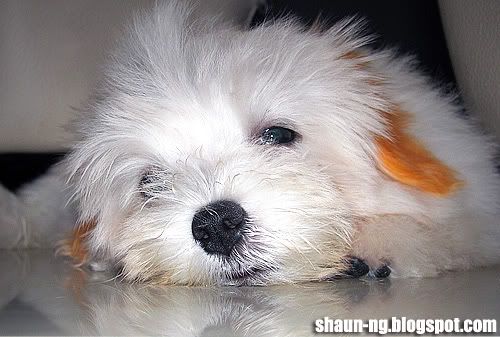 Awwwwww.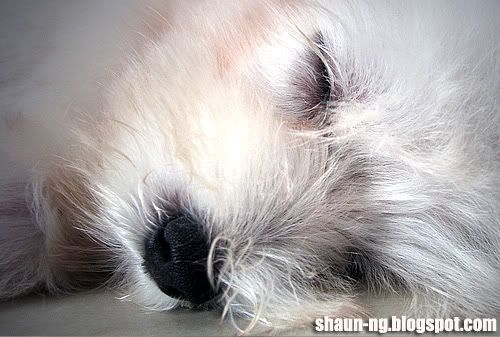 Sleeping soundly.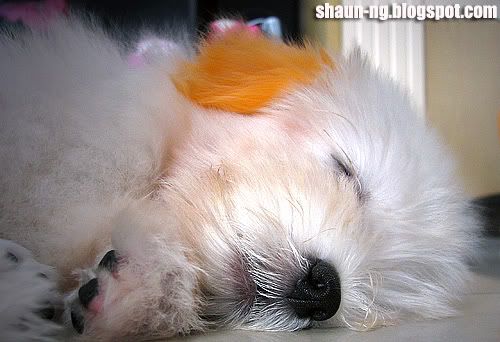 Another candid shot.


Just to update some of you guys, my hols will be ending this week. Can't wait to go back to see you again, my dear. All the best for finals alright! Supporting you from the other site, 400km away. :)

To the others, Stay tuned for further updates! Ciowz!