Andd finnnaaaalllly, Shaun is back to the blogosphere after being lost to nowhere for 2 weeks! Man, it's not that i don't want to, was really really busy after i got back from Japan a week ago and am currently back at uni. Life has been kind of hectic since then, busy with my daily routine of studying and memorizing facts. Trust me, it kills. However, the course is pretty interesting till now, at least i haven't been falling asleep in class! That should be something amazing, right? Haha. (P/S: Take medic la, take medic! :P)

---

Okayyy, back to my Japan trip, it was truly a great one. Having to experience snowing for the first time in my life, walking in the streets full of Japanese chiqas, load myself with unlimited supply of King Crabs and Sashimis etc. I must say that Japan is a place that totally rocked my off. Osaka or Hokkaido will be my next destination if i have the ability to fund the trip myself! As usual, can't describe much with words, will let all the pictures do the talking. Nope, we're not going to Japan YET, not today. We're on the way! Hehe. Enjoy. =))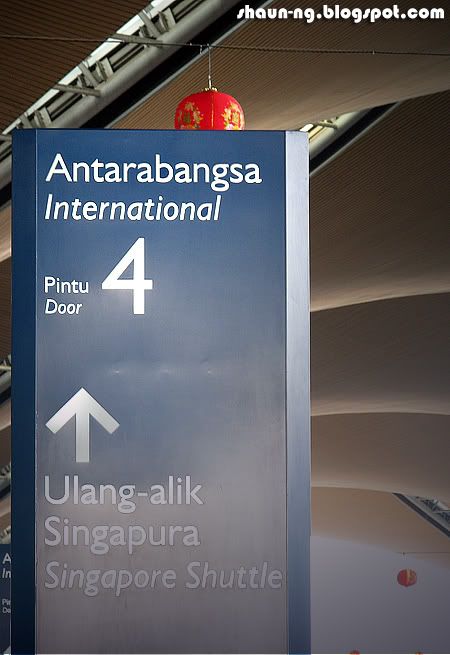 KLIA! My first stop to Japann. I can tell you that the feeling before boarding a flight to The Land of Rising Sun is like you're about to get an orgasm real soon. Darn it, haha. Japan really did not dissapoint me.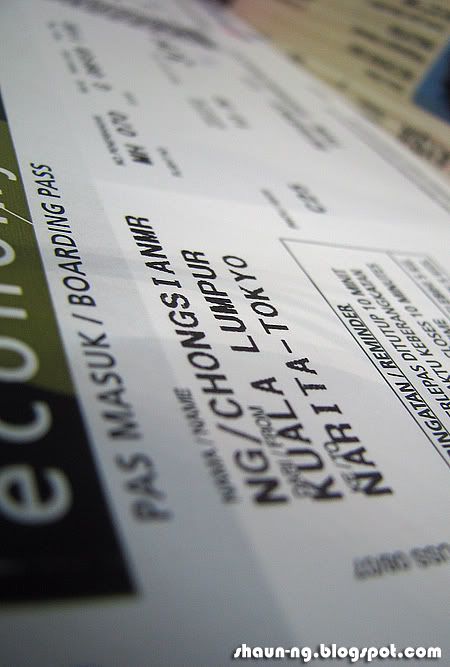 No money to book myself a Business Class, hence the usual Economy Class. T.T Wonder when do i get the chance of flying on a First/Business Class.




Check in counter. Met up with our tour leader, checked in, proceed to the immigration check ine counter, board the aerotrain to get our arses to the other site of the airport for International boarding and there we go, a step nearer to Tokyo!




Passport Malaysia, i wonder why red? Any significance? O.o




After going through all de custom check and everything, at lastt, i got my first glance of the plane that will be flying me across the ocean to Japan! I always thought that Malaysian Airlines a good choice for any form of flights. They've got a 5-Star cabin staffs rating guyss! Support the local!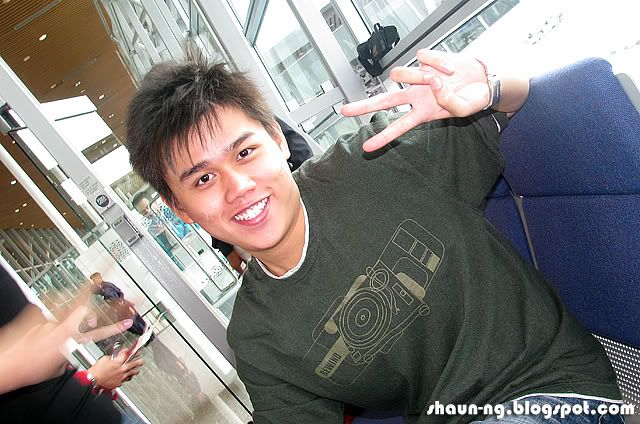 That's me before boarding. How could this post be complete without my personal picture eh? Hahaa. It's my blog wert. Anyhow, looked kind of fat in this pic. But who cares laaa, we're going to Japaannn! XD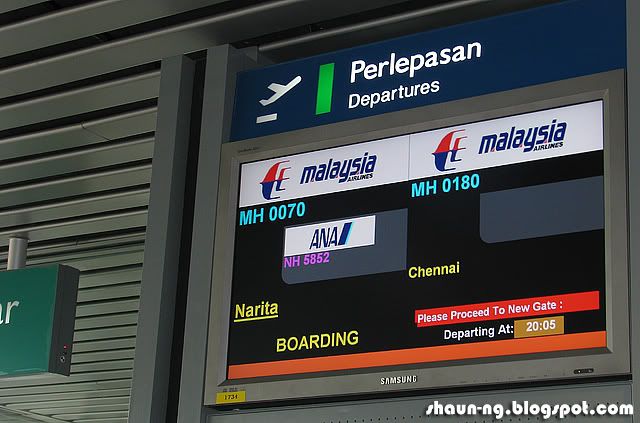 It's boarding timeeee, can't wait can't wait. We're now 7 hours away!




The planee with the internal flight entertainment system. Nothing muchh, i'd rather them to have a bed than this. Haha. Any MAS staffs will be reading this?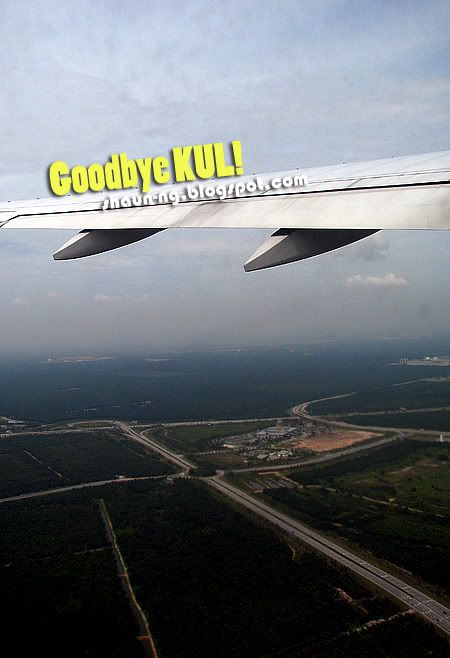 I only remembered that the captain pilot for my flight's an indian. There we go, up up and awayyy! Stay tuned for the next update! Moree of Japan coming up soon. Not really sure will it be soon but definitely i'll try my best to, if i've had the time, i surely will. Till then guys, have fun! And hopefully to me, i'll have the neurons in the brain kept on growing so that i could fit more stuffs into it. Byeeeeee!