Yo guys! Sorry for the late update again, just got back from Genting on Sunday. Had a great stay there at First World, i'd say that i seriously like their weather over there. Well, at least it is much better than our overpopulated and polluted city of Kuala Lumpur. Anyways, didn't take much picture this time as i was truly enjoying the whole trip. These are the few shots that i find it unique. Mostly composed diagonally. Enjoy!



Genting Skyway Platform.



Climbing uphill. Love the mists!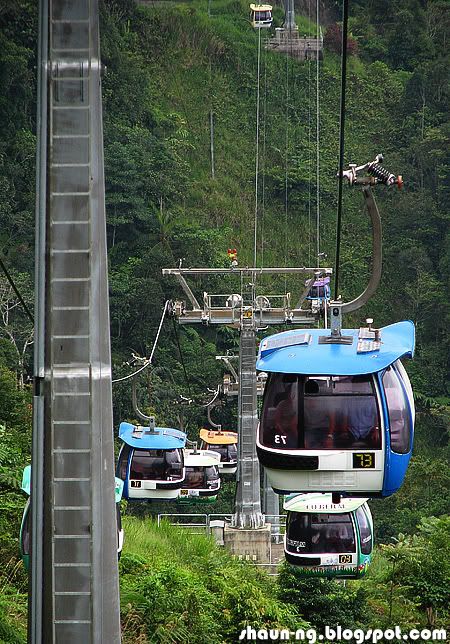 Going downhill.



Silhouette of the cable suspension tower. My favourite pic of the day.



Outdoor theme park.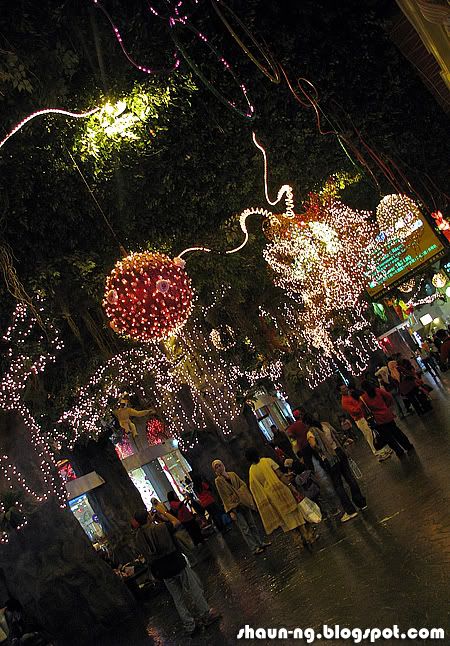 First World Lobby entrance.

------

And guess what? I'm only 3 days away from my Tokyo, Japan trip! And it's snowing over there! I'm sooooo looking forward to it! 6 days 5 nights, this is the itinerary given by the tour agency. Anyone who has gone there before, please do leave a comment or two on things/stuffs that i should pay attention to/ bring over during my trip. Thanks alot in advance!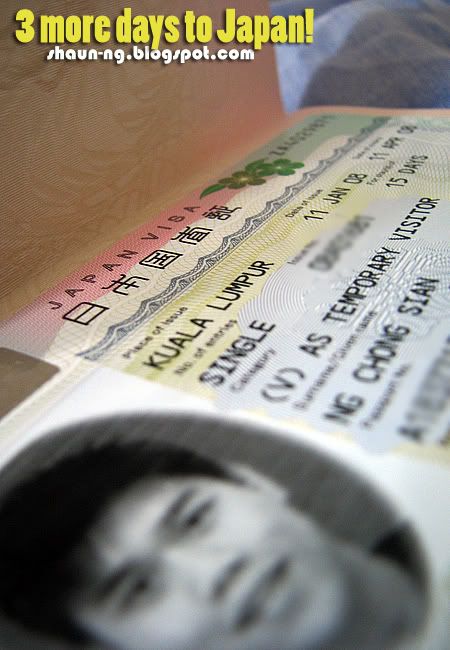 Visa of the "Land of the Rising Sun".

Itinerary

Day 1 - Arrival at NRT airport at 8pm, proceed to Narita Tokyu Hotel for rest.
Day 2 - Tokyo City Tour - Asakusa Kannon Temple - Nakamise Shopping Street - National Diet Building and Imperial Palace - Ginza Shopping Area
Day 3 - Mt Fuji - Hakone - Izu National Park - Owakudani Boiling valley - Lake Ashi - Proceed to Japanese style hotel and dinner.
Day 4 - Fujiten Ski Resort - Yokohama - ChinaTown - Check in for Yokohama Hotel for rest.
Day 5 - Tokyo Disneyland - Return Narita to check in hotel.
Day 6 - Flight back to KUL.



Yokoso Tokyu Japan!

------

I'm leaving for my hometown at Muar early in the morning tomorrow! So to all my chinese friends, wishing you guys a really happy and prosperous Chinese New Year! While to the others, Happy Holidays! Drive safely on the road and Gong Xi Fa Cai! For the girls, look out for your weights! xDD Will try to update my blog if possible throughout my Japan trip! Till then, take care guys people! Have fun during this festive seasons!

GONG XI FA CAI!