This section is posted in remembrance of Ms. Lee Nian Ning (1987-2008)

Please post this on your blog now to help:
Chung Lern and Nian Ning's families would like all families and friends of the victims, dead or alive, in the Slim River Bus Crash to come forward and join them in taking action against the bus company. Stand up to seek justice for these three innocent individuals, who were all so young and full of life.
If you have a blog, please call out to ANYONE who
knows someone who survived or did not survive
the crash to come forward to join the Lee family.
Make a huge difference, make a huge fuss.
For now, you may contact Lee Chung Lern at chunglern@gmail.com or preferably on his handphone at 012-6670368.


Do check out the blog specially created for her as well, http://www.buscrashnomore.blogspot.com/.

And FYI, the petition is already up! Do your cause to help in preventing more deaths caused by the negligence of some stupid express bus drivers on the road! I've already done mine, how about you?


------




Erm, supposed to post this up like for ages ago but due to my busi-ness, i guess i've only managed to post it up today. Sorry guys! Well, this is my first ever outing with the New Community members that i've joined not too long ago. Esther was the organizer for the event and i figured out since Christien's joining us for his latest release, Jarum Halus, why not right? (How often do you go for movie with a celebrity eh?) Haha.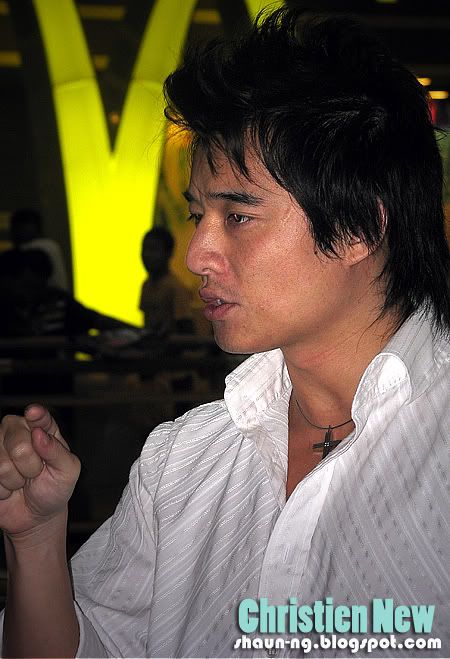 Christien busy explaining the movie to us.

And guess what, this was my first time watching a movie with it's main cast seated like few feets away from me! Another new experience. Heh. Okay back to the film, overall i would say that i have totally no regrets on going for this movie, it has so freaking darn lotsa meanings in it and i couldn't really figure all of them out untill Christien slowly explain it to us at the end of the screening. Thanks man, Christien. Anyway, i think the movie's no longer showing at the cinema anymore, do wait for the release of the DVD soon. Support the local production mates! Moreover this isn't like Cicakman, one of the lousiest production i've ever seen. (Do you believe me that i actually watched it at the cinema!? Well, i left after the movie started showing for like 30 mins. Sigh.)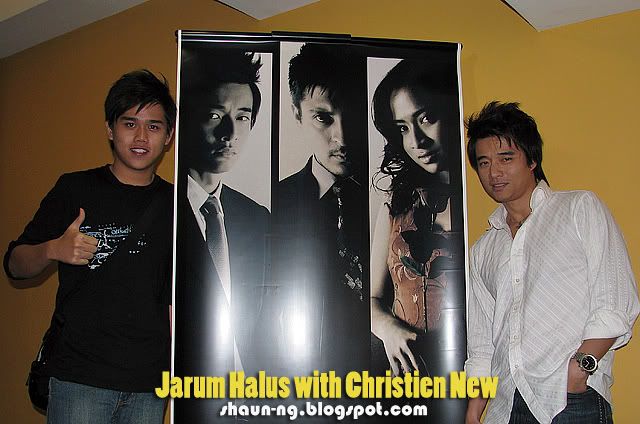 Me and Christien

And guess what? Besides bringing Christien, himself to the movie, he called along the director Mark Tan as well. Main cast and director in the same hall as i am, wow!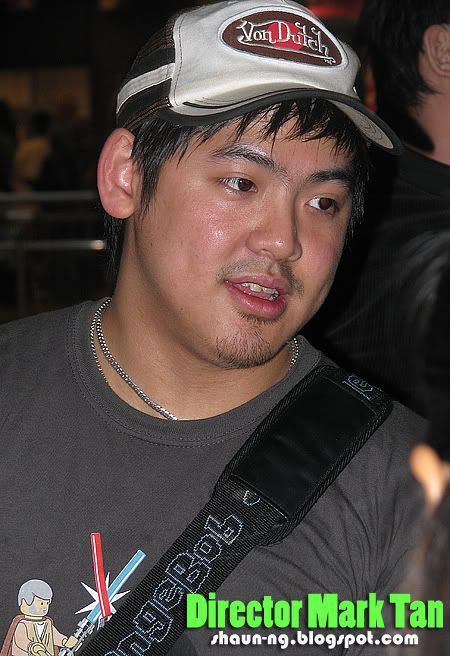 Director Mark Tan, he's only 22!

Welll, not only Mark Tan was there, guess who's there as well!? Yeaaaap, the legendary/celebrity blogger Kenny Sia! Didn't expect him to present himself for this event, it seems that Kenny is Christien's buddy. Haha.



Kenny and Christien.

I shall name this the most precious picture of year 2008,



Can you believe it? Me and Kenny Sia!

Ignore my thick and long hair though, i've got a haircut recently. xD



Christien busy signing autograph for his fans.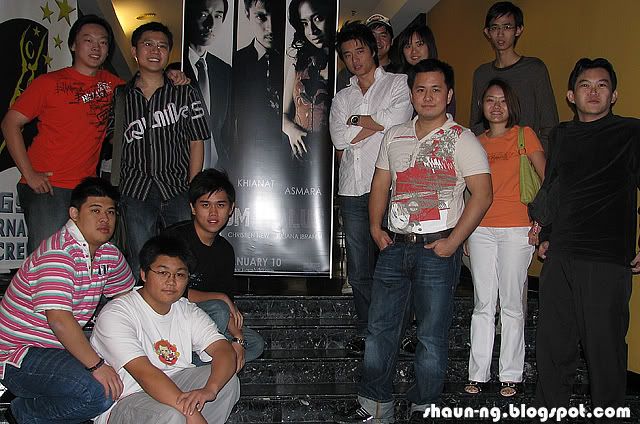 Group shot before everyone leaves. New Community members.

Well, in short, i've had a great time with you guys. Hope to see you guys more on the upcoming outings! New Community definitely rocks! =)

------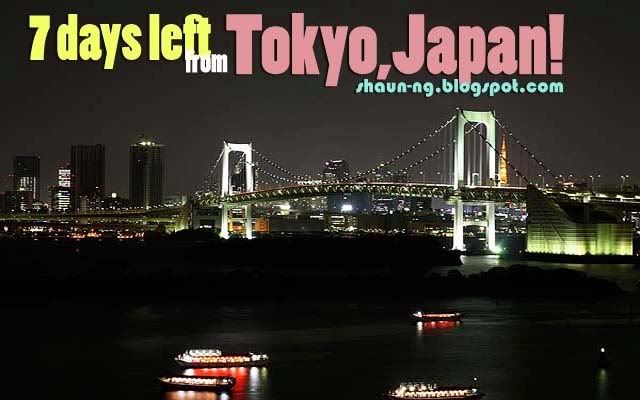 Woot! xD

And guys, i'll be away to Genting with friends on this weekend. As usual, updates will resume once i'm back on Monday. Have a great weekend! Ta.