Some tiny little updates on my life for the past few days, will be posting them all in detail once i've settled down. Busy packing up to leave for my friend's house tommorow morning. Heh.

So, first of all!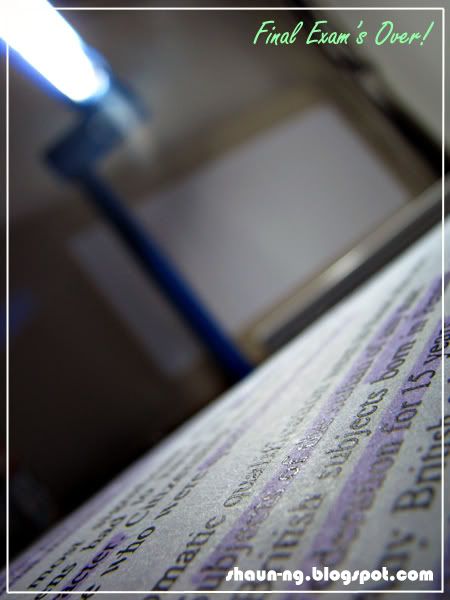 My finals over!! No more midnight studies, for at least the coming few months! Paper wasn't really that tough, hopefully able to pass them all. Wouldn't wanna repeat those stupid subjects next year, or i should say i have totally no time to repeat them AGAIN. Hah.

Secondly,



AIMST annual Christmas Party organised by students. Well, didn't managed to attend it due to some stupid reasons. Sad.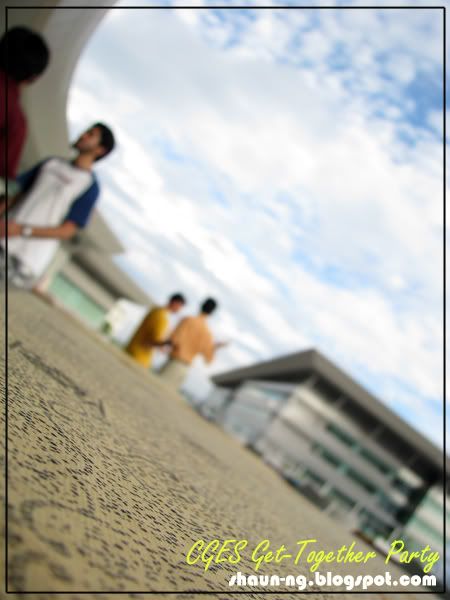 Our very own get-together party on Wednesday night with the CGES (Centre of General and Extracurricular Studies) lecturers before leaving for our holidays. Will be officially joining the School of Medicine next year, oh yeah! Anyway, the party was truly a great one. Well done and syabas to the whole of Batch 13! =]



Revisited the lovely island of Penang with on Friday. Fullfilled our craving for the all-time favourite oh-chean(Friend oysters) at Lebuh Kimberly, which i've mentioned before from my previous post, and also dropped by at Gurney Plaza and Queensbay Mall. Another great Penang trip i'd say.

And lastly,



Am leaving for holidays tommorow! A very long one indeed. Will be back to the beautiful city of Petaling Jaya this Sunday. So, for the time being, farewell to AIMST and also to the quiet town of Sungai Petani! We shall meet again on next year's January! Enjoy your holidays, folks!



Till then. Take care. =]