As promised on the previous post, i'm back with more on my current university's event updates. Well, this time it'll be the concert of the world reknowned violinist Dr. L. Subramaniam. I'm trying to cut all the craps on his biography and so on here, so if you wanna know more about him, just log onto www.wikipedia.org and search for his name. He's so popular that Wikipedia actually has his profile translated into a 42 languages! So, if you can't read English, that's a good place to start with.




Alright, back to the concert. It was held on the 30th of December, last Friday at the Great Hall of our very own Semeling campus. According to the The Star, he came to Malaysia in conjunction with India's 60th independence and also to mark 50 years of diplomatic ties between India and Malaysia. He performed 3 concerts here in Sungai Petani, Ipoh and Kuala Lumpur respectively where all of the concert's admissions are by invitations only.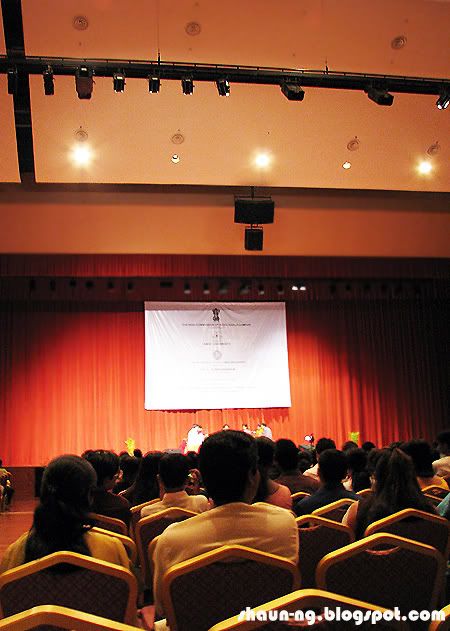 After getting know that the Grammy nominee's coming over to my campus, i went over planning to snap some photos. Most of the shots turned out blur due poor lightnings at the auditorium. Well, those shots posted here are the only ones i managed to "save".



The Emperor of Violin in action.



Dr. L. Subramaniam's troupe.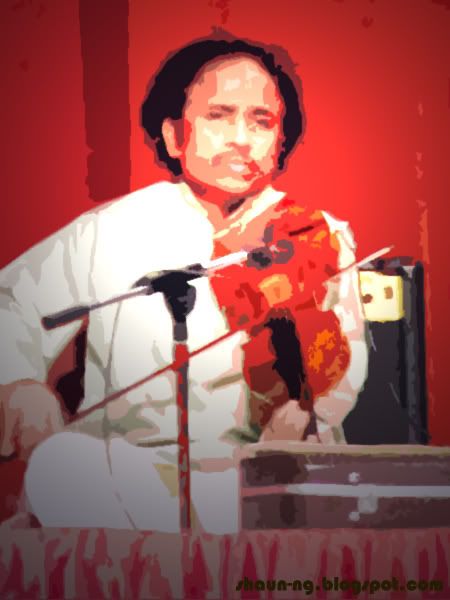 A great medical doctor turned musician.

The concert lasted for around 2 hours. Went shooting with a few friends around the campus after that. Many of the shots turn out to be great. Will update more once i'm done with the them. So gotta go study for my finals now. You, continue your walk of life. Ta.