I'm finally back from Penang, guys! However, i'll be only posting some random pictures for now, will be updating more on the trip real soon. Sorry guys, i'm getting too exhausted to write now. So, stay tuned a'rite? Nitez. =]

---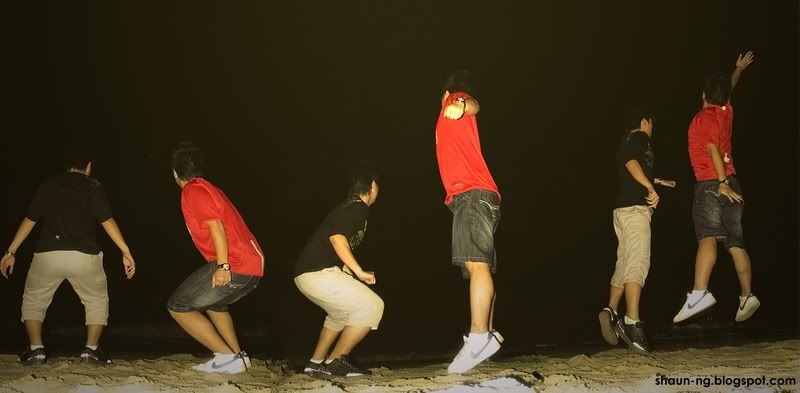 A series of action by me and Kenneth for the "Batu Ferringgi Beach Jump". Cun eh? heh.
The end product of the day. Awesome shot ain't it? It's taken by my Powershot Pro S5IS. Photographed by Kenny. Great job, dude.
* Click on following link for a better look on the images.
http://i22.photobucket.com/albums/b349/csrulez/Untitled-1-1.jpg
http://i22.photobucket.com/albums/b349/csrulez/IMG_1899.jpg
Still figuring how to change the width of this post. Thank you. =]