Sorry for the late update, guys! Just came back from Penang AGAIN. Haha. Anyway, as i've promised, this will be the continuation from my previous post which i've stopped at Gurney Plaza .

---

Well, our next destination? To the northern region of the island of course, where the famous Batu Feringgi Beach lays. This is how the story goes, we were searching for a nice place for dining and zai suddenly suggested that we can try out the restaurants at Batu Feringgi as it is nearer to the beach. So without much hesitation, we decided to try that place out. To our surprise, while driving around the street at Batu Feringgi, we found this big unique looking restaurant.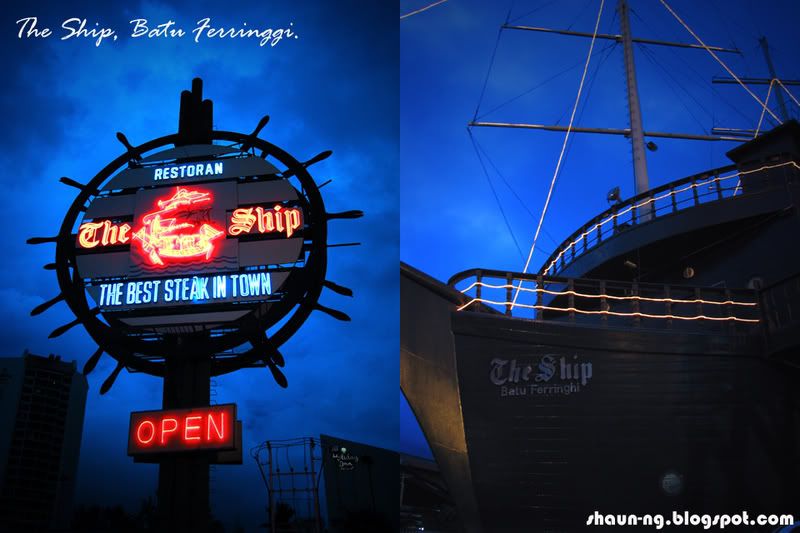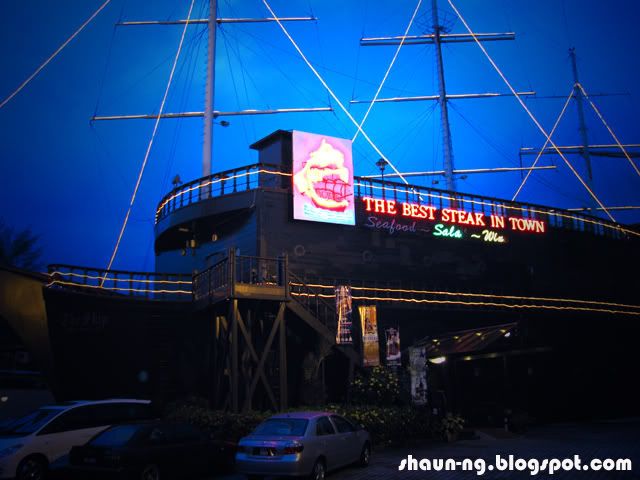 Yup, we found "The Ship" at Batu Feringgi. As from the name, it seriously is a ship. A really huge ship in fact. They claimed to have the best steak in town, so we decided to give them a chance. Haha. Before entering the "ship", we went around searching for a good spot to camwhore. Well, guys do camwhore too a'rite? Heh. We found this white sandy beach behind the restaurant. Venue found, perfect weather, models ready, cam with me, so let's get things rolling!
The end product of the day. We did quite some beach jump too, but most of them failed terribly. The only acceptable ones were those i've posted on my previous post. Good try anyway, dudes. Okay, camwhore session done. Dinner's next of course.
The ambience of the restaurant was really good. If i were to rate the surrounding, i'll give them a handsome 5 out of 5 for their romantic ambience. For their food, it's good but not great, therefore i've give them 3.5 out of 5. Prices are reasonable but the waiters and waitresses there were abit ignorant. They seems to be very busy with their own job and very less coordinated. If i were to judge it in a whole package, i think it'll earn a good 4 out of 5 stars.
Sorry for the noisy pictures as i'm shooting in a low light surroundings handheld. As for our dinner, we had Chicken ala' King, Parisienne Steak, Chicken Chop and Steam Seabass.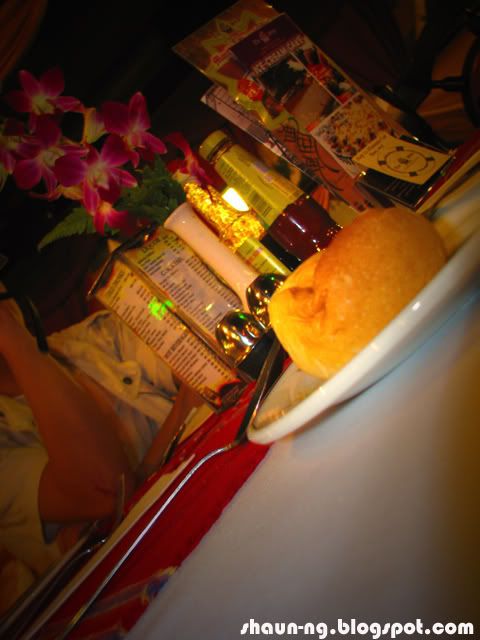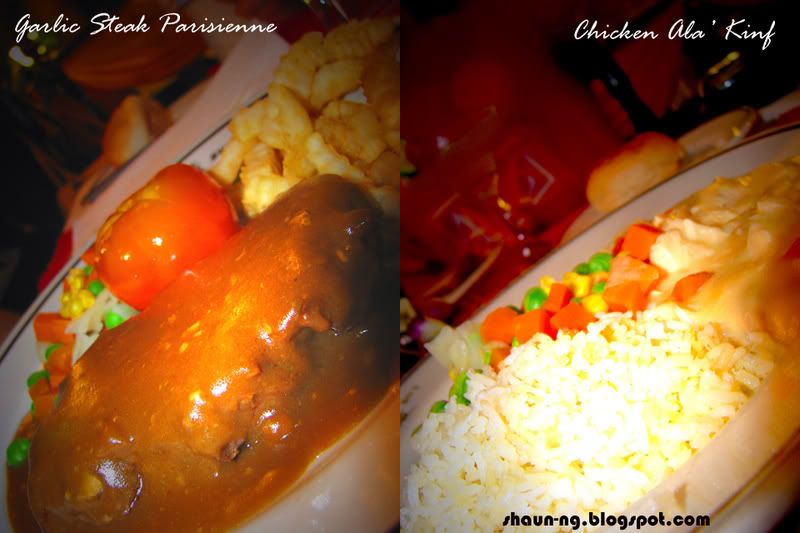 It was a good experience to dine in somewhere special especially on special ocassion. This get-to-gether has not been only a tradition for the few of us but also something that is worth to be remembered and to talk about in 10 or 20 years time, when we've all graduated as professionals and after having to start our own family. That's also how friendships are meant to be, now and forever. Agree?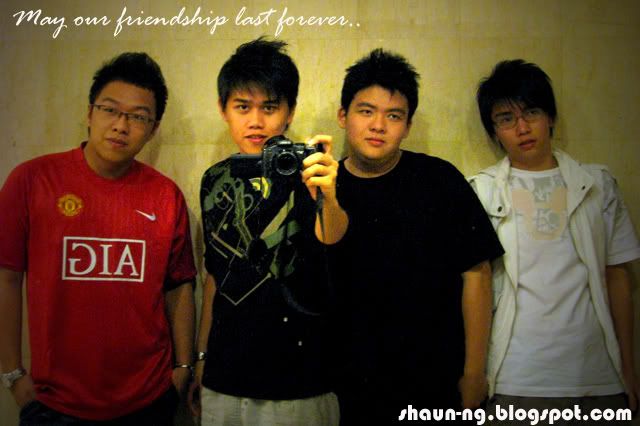 After dinner, we went back to Gurney Drive to hang around. Had a cup of coffee at Coffeebean to chill and chat before we leave the island for Zai's place at Prai.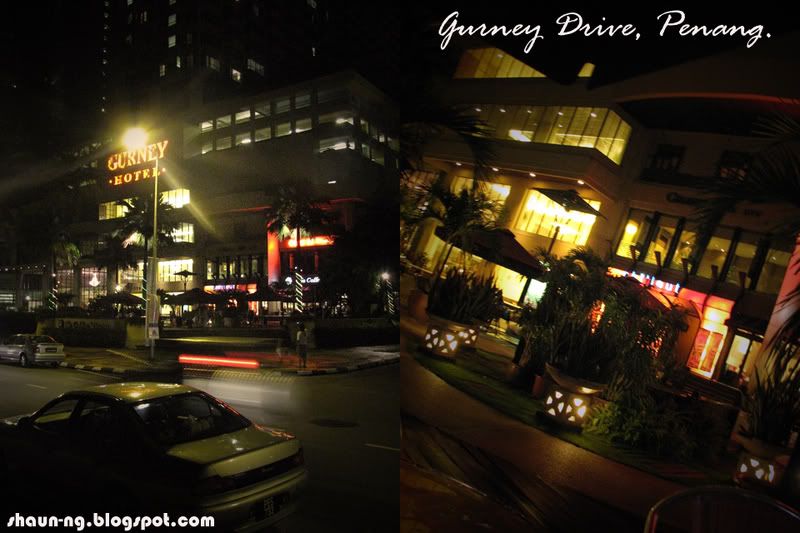 The final event of the day was to have supper at the famous Char Kuey Teow stall in Bukit Mertajam which only opens at 12am onwards. We had it at 3am. The whole trip? I can round it up in only two words, fantastic and unforgettable. Thanks Zai, for bringing us around Penang this time. =]