I'm finally back, from the Pearl of Orient, Penang! It's been a great and awesome trip i'd say, in fact, the best trip i've ever had to Penang. Everything went on smoothly according to our plan, from the day we landed on the island till the day we left the place. We've tasted most of the popular local delicacies, visited few popular spots, and most crucially, we made good company out of each other. It has been a tradition for a few of us to meet up and celebrate each time we come back for studies in AIMST, it is to mark that we've again, successfully gone through another year of studies. Without any exception, this year we had it at Penang again.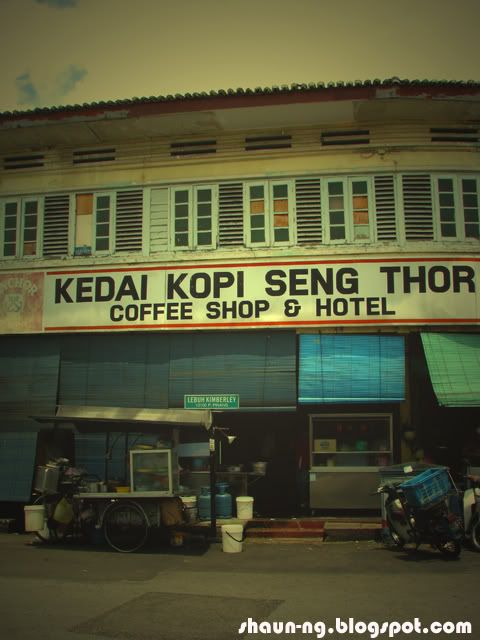 Our first stop of the day was at Seng Thor Coffee Shop. A very old coffee shop which serves the best "Oh Chian" or Fried Oyster in town. Situated near the street of Prangin Mall, this coffee shop is surrounded by tall modern towers.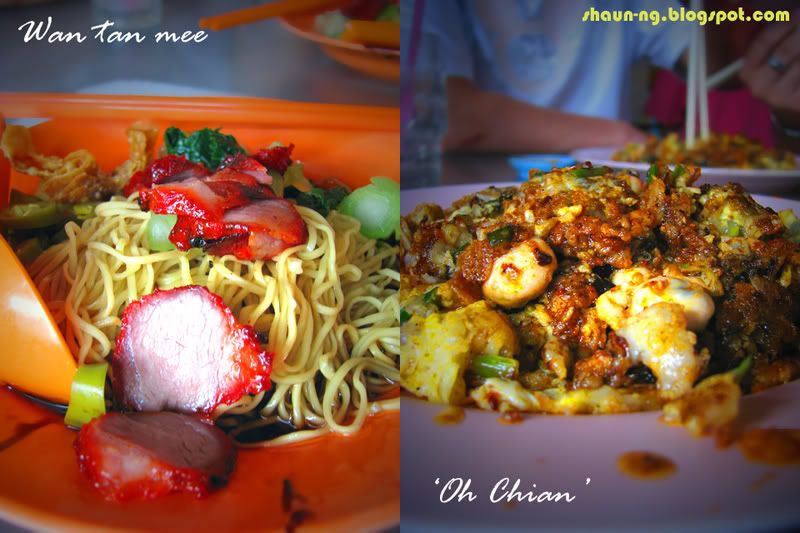 No doubt, they serve really scrumptious fried oysters here. The taste was indescribable, the oyster was in fact, the juiciest that i can find throughout Malaysia. Fried with traditional charcoals, this shop certainty serves the best fried oyster in Penang. Besides going for the must-try, we also tried out the Wan Tan Mee or Dumpling Noodles there, it was as good as the oysters.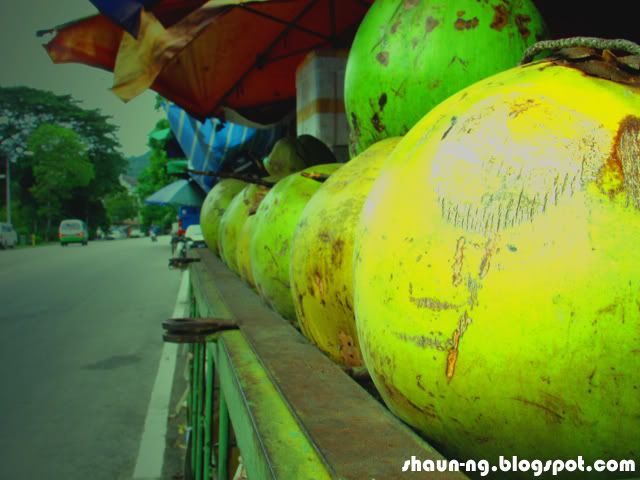 Next, we went all the way to Ayer Itam to try out their famous Curry Mee there. On the way, we stopped by the road looking for fresh coconuts to quench our thirst before proceeding further to the next stop.


Ayer Itam was in fact, another busy town you can find in Penang. Not only tourists, but locals can be seen everywhere around the town too. The smell of the curry mee surely do have some effects on me, i had a huge craving right after smelling it from a distance.




It's not easy to get a seat near the stall, especially during the Raya season. We waited for like 30 minutes waiting for a table. Well, the time and effort we spent was definitely worth it since we got to taste the locals favourite Curry Mee. We had Penang Char Kuey Teow and Ais Kacang for side order.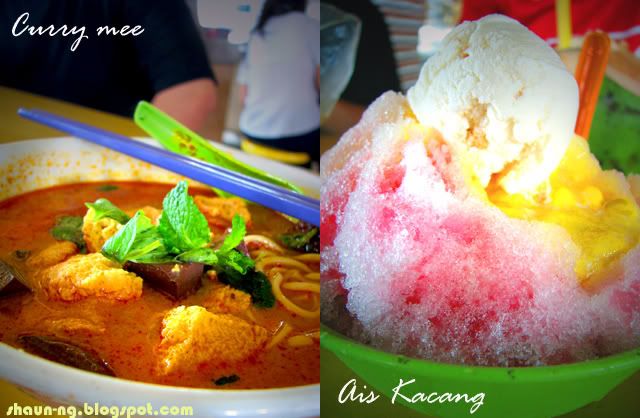 "Ho Chiak!" was the only word that can be heard repeatedly around the area. For your information, "Ho Chiak!" means delicious in Hokkien, which majority of the locals there speaks it.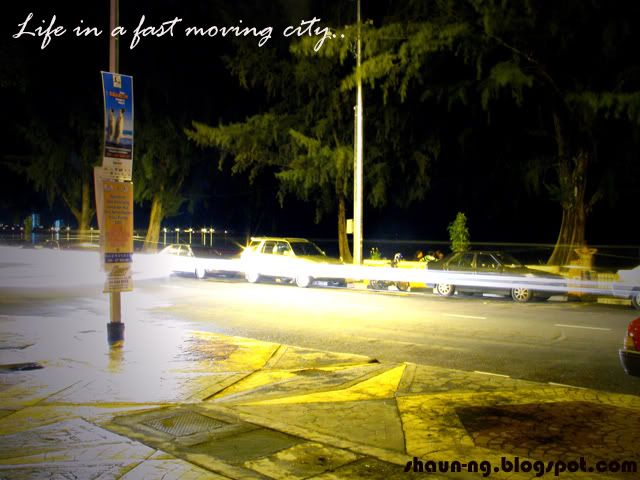 We dropped by at Gurney Plaza for some shopping after that. I got myself a Reebok sneaker, and a set of formal wear. It wasn't long after we decide to move on to our next destination, the Batu Feringgi beach, which i'll be posting on the next post soon as i'm still editing some of the photos here. Sorry to keep you guys waiting but, do keep updated here k? Cheers. =]