FINALLY, it's up! The final post for the AMBP Bloggers Gathering at Starbucks, The Gardens. I know i'm slow but dammit, i'm reaaally busy here! Oh yeah, really sorry on those i've ffk-ed on yesterday's permiere of Rambo 4, i've had something more important to do here. Glad that you guys enjoyed the movie. :) Okay! Back to today, just finished the second and last photoshooting with my so called "models" today at the Shah Alam Lake Garden. Nothing much, another smooth shooting but it was a hot day. Pictures will be posted up soon in a while after i'm done with them. So, lets get back to the AMBP Bloggers Gathering, more pics to be posted up today! That meanss, moreee camwhorrinnnggg. Muahaha. xD

Let me present to you, the Shouters!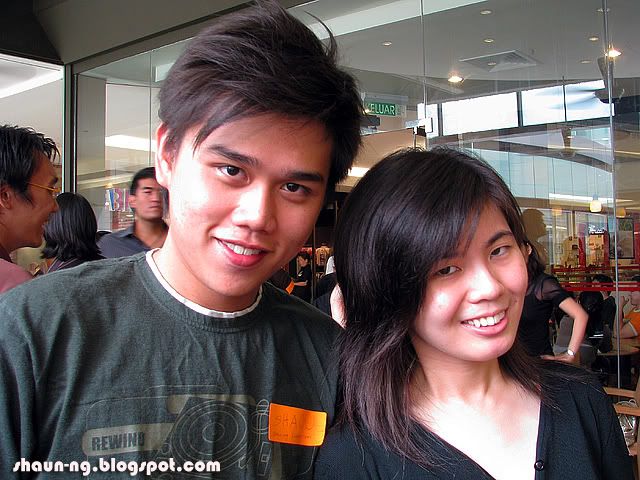 Angeline!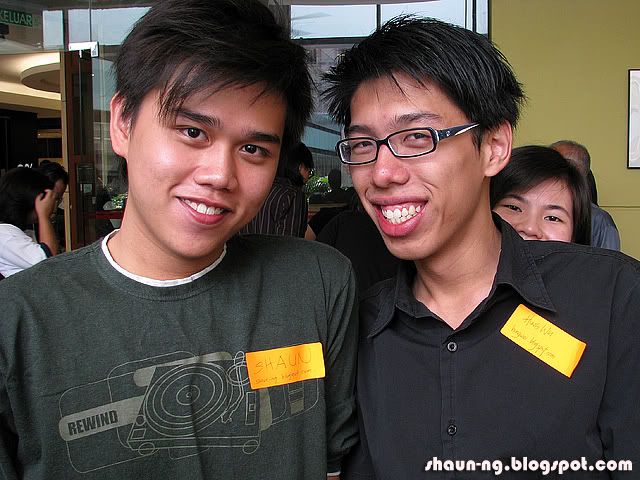 Hung Wei ! Darn, he has got an Alpha A100! Jelesnye.




Aaron and me with his signature woolala eye style. Cool ey?

Devince, just found our that i didn't have a picture taken with you! How come!?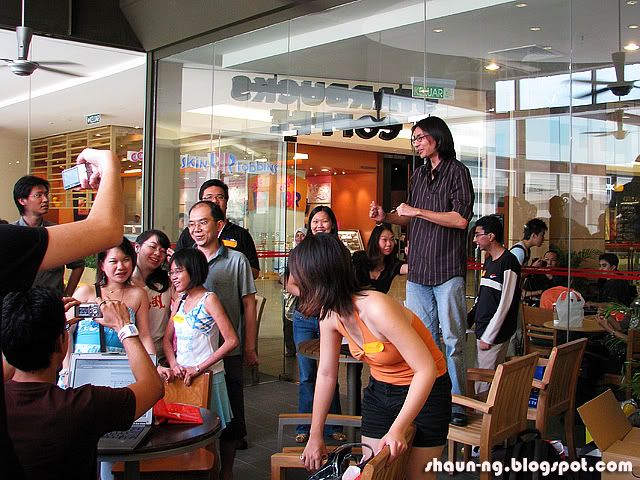 Coming to the end, the organizer, Michael Frederick thank us for coming and to support the event. Thanks to you too Michael for such a great gathering! =)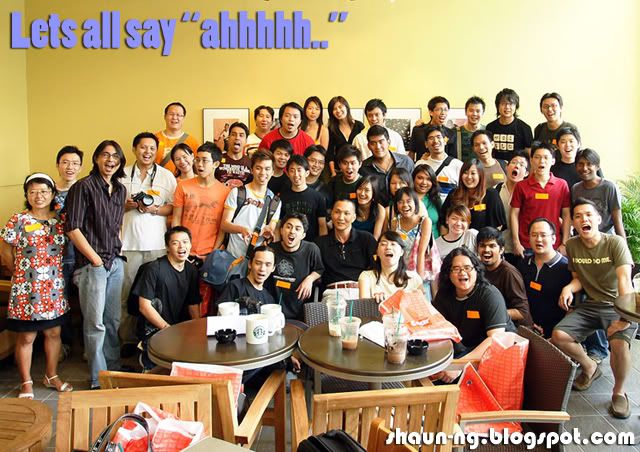 A group shot before everyone leaves. Oh yeahhh, the AMBP Bloggers first ever coffee therapy at Starbucks!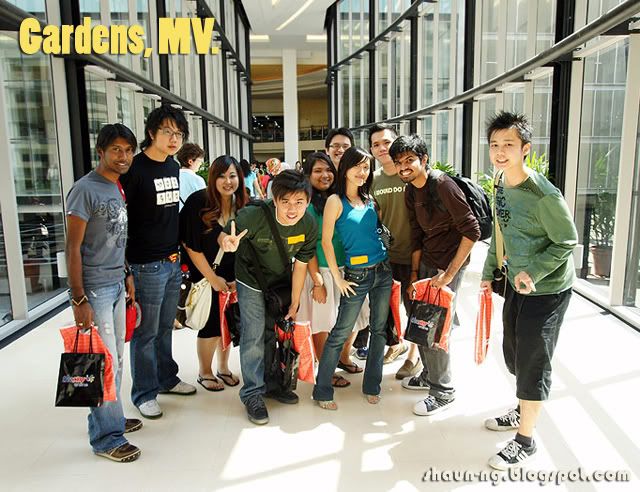 Another shot at the bridge connecting MV and Gardens. Thanks to SmashpOp's ultra wide angle lens for this one.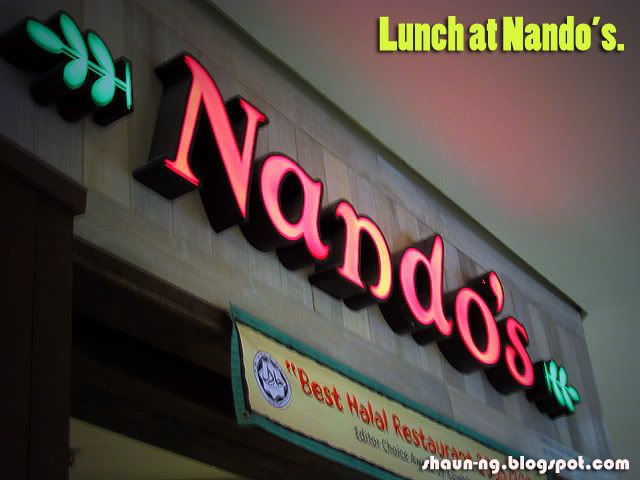 Had our lunch at Nando's after the whole gathering ended.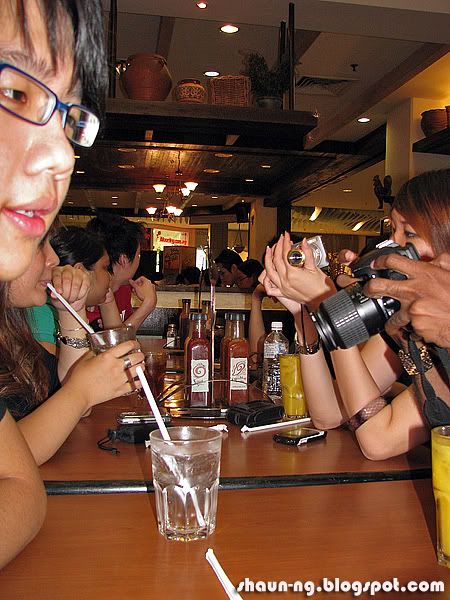 Random shot. While waiting for our food to be served.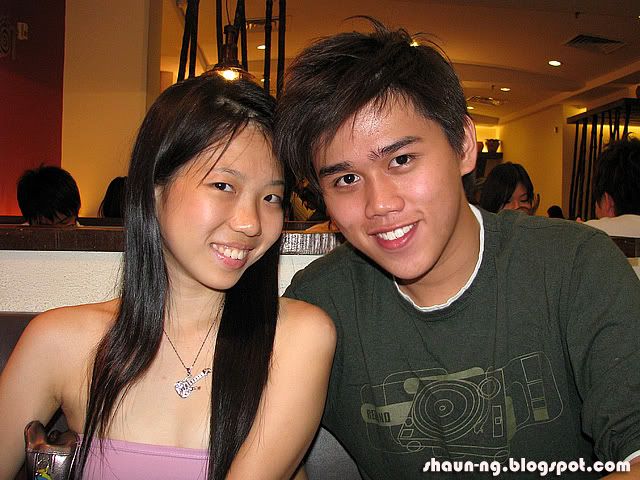 Camwhoring continuess.. Me and Sammy. A real friendly girl, and everyone was making fun of the ball she won from the lucky draw. Haha!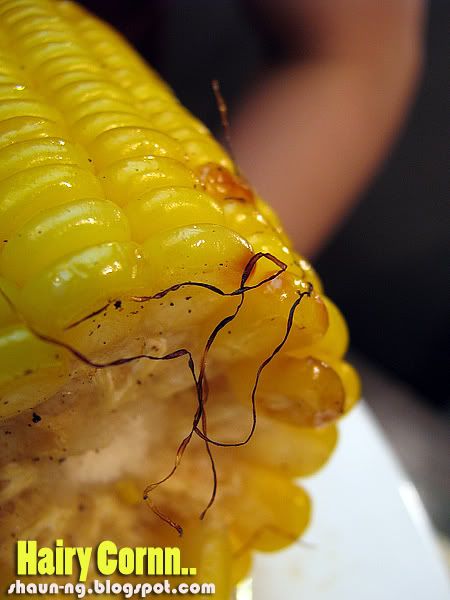 Jason Phoon's food came and everyone made a big fuss about his hairy corn. Haha.

And soo, after the lunch.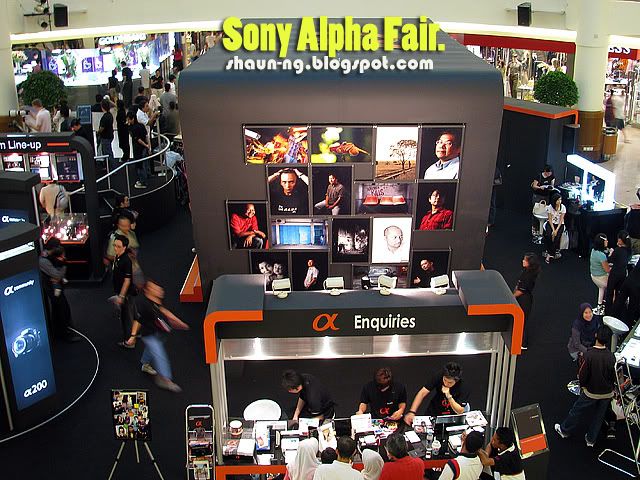 We went lookaround at the Sony Alpha booth. Kurt and me wanted to test out the new Alpha A200. Can you spot SmashpOp and Albert's potrait in this picture? Heh.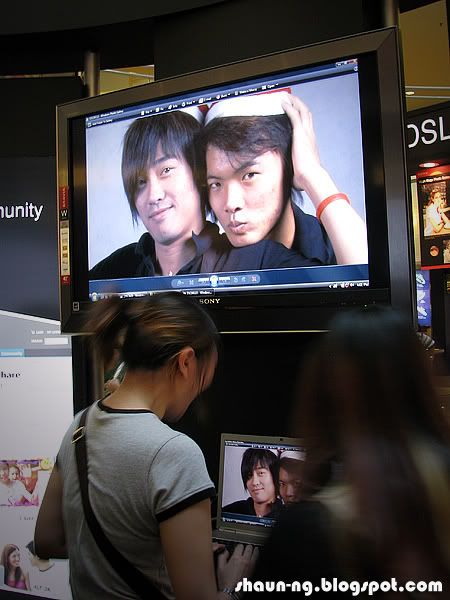 Jen playing with the booth's lappy. And guess what she found here? Hahaha.

And soo, that's the end of the whole AMBP Bloggers Gathering thingy i've been delaying for so long. Overall, it was a great one. In fact this was the first ever bloggers gathering i've ever attended. Kudos to AMBP for having to organized such a great event, would like to join you guys again if there's any chances in the future. Take care guys!




Ps. I'll be away to Kedah this weekend to attend my cousin's wedding. As for that, this blog will be left unattended till i'm back on either Monday or Tuesday. Till then, have a a great weekend guys! Thanks for visiting Shaun-ng.blogspot.com and do stay with me for more updates! Ta. =)