Once again, happy new year to everyone out there! Sorry if i didn't reply to some of your new year messages this morning, it was the line congestion that is causing all the sms-ing errors. Anyway, yeah this is how i spent my new year's eve, we had a poker night over at ting's place. It was fun and at the same time great to have all the my old school/classmates gathered around on the same table talking about the good old days again. Credits to Dominic who organised this whole poker night thingy. Hah. I'm kind of lazy to type now so i'll just let the pictures do all the talking. It's in a monochrome series anyway, enjoy.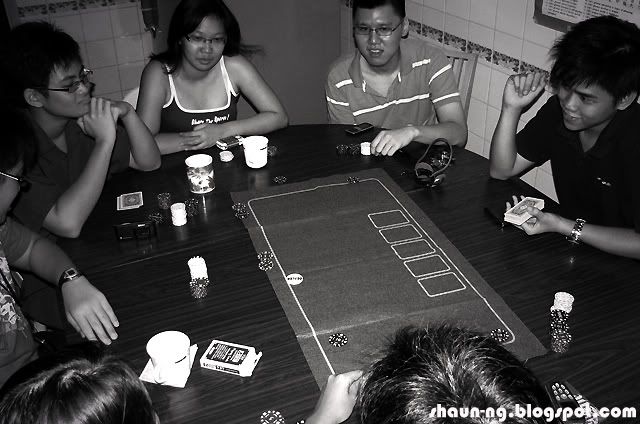 Lynn Li was back from OZ, didn't expect her to turn up for this event tho. lol.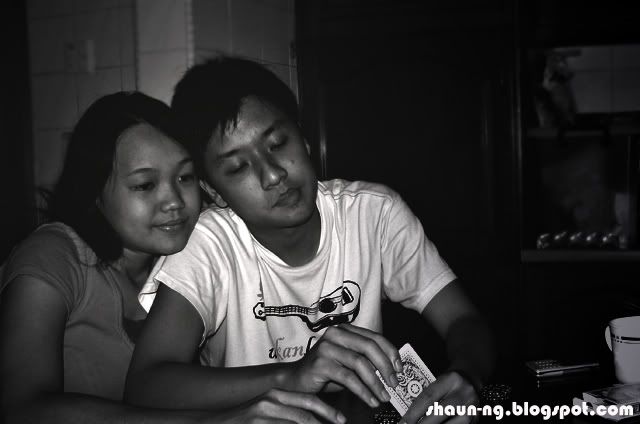 The love birds. WH & SN.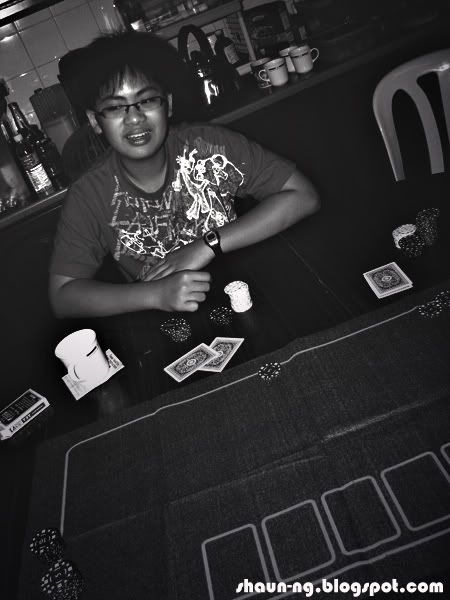 Keefe, the underage player. lol. (Kev's younger bro)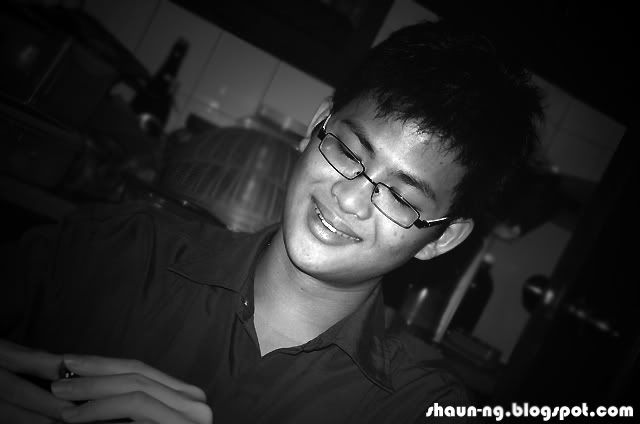 Kevin the ASEAN scholar, just finished his A-lvls in SG.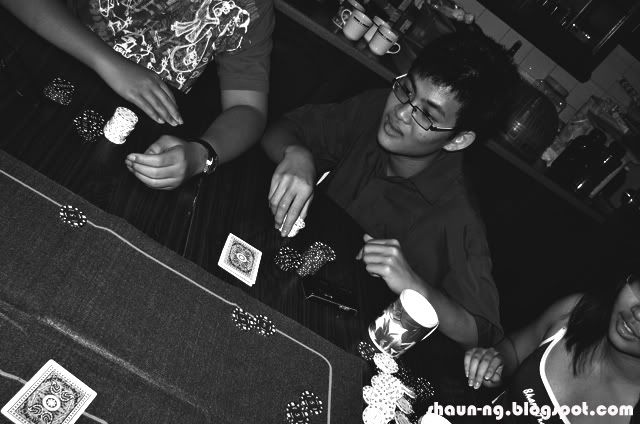 Getting serious for the game.



Random.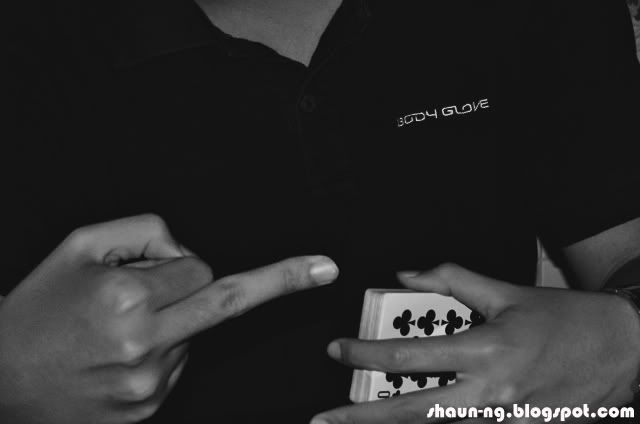 Oh yeahh.

Tried shooting some potraitures that night but didn't turned out that well cause of the low lightnings. Still learning mah. haha.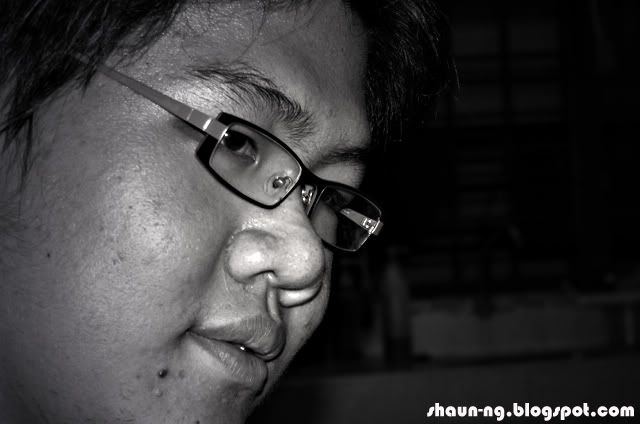 The host.



Wei Huang, joining NUS soon.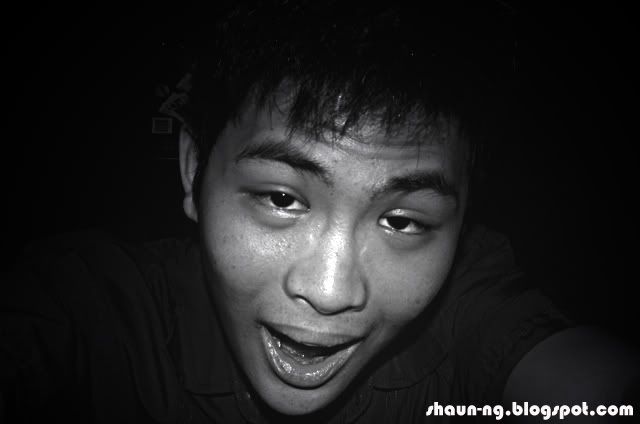 Kevin and his stim face, haha. Dun kill me bro, just posting this up for fun. X]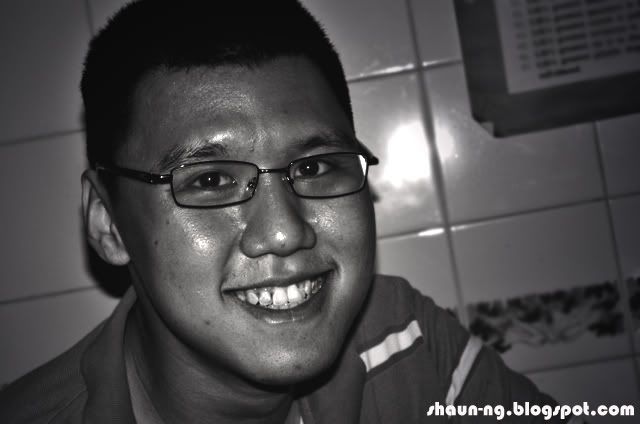 Wing Chuan with his latest crewcut, another med student from IMU.


And lastly,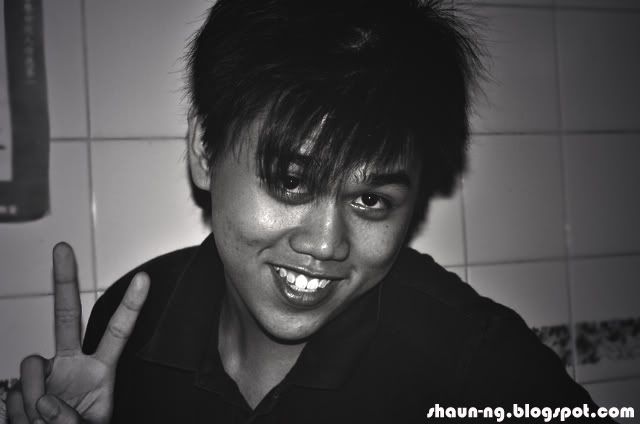 Me, of course! Yeah i know it looks like crap, was forced to pose the "Lala" style. haha.


We had 3 rounds of poker, Texas Hold Em' style. The whole thing ended at around 1.30am and we drove all the way to Aman Suria's Kayu for a little yamcha session. Daryl who's back from UK joined us latter.




It was indeed another great get-together. A night where everyone chilled out together and chat about our respective lifes. It's been 2 years long since we last graduated from high schools. Well, it's great to have this kind of gathering once in a blue moon to make sure we each have an update on each other among the circle of friends. We ciow at around 3am when everyone started feeling sleepy. Drove back, boom, and i'm on the bed. Another exhausting yet memorable new year's eve i've had.


Happy New Year 2008.