Alright! Due to the overwhelming support/demand, i'm here to post on the pictures and stories from my photo outing with fellow LYN members yesterday morning at the National Zoo. Well, my whole day started off with me waking up at 7am in the morning pleading my dad to drop me off at the LRT station near my place on his way to work. All of us were supposed to meet up at the Wangsa Maju LRT station at around 9am. I reached the station at 8.30am and managed to meet up with the few guys who were already there much earlier than me, i was told by them that they were kind of excited because this was in fact the first photogs gathering organized for LYN photography ethusiasts. No doubt, it was my first too.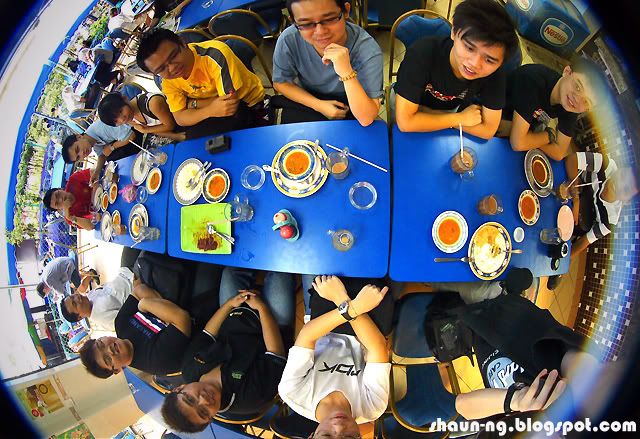 After meeting up with the few guys, we walked over to the mamak right beside the station for a light breakfast and also to meet up and wait for the rest of them to show up themselves. It was practically the first time i met each and everyone of them on that day, all this while we only had our talk through the forum.But nah, they were so great to talk to and in fact we actually forgot that this was our first time meeting each other. Got to know W.Jie and Jer Leong who's both 16 but has already had their own dSLR. And also this guy, Albert who's quite a popular photographer for the Sony Alpha community. His picture was even showcasted for few events if i've not mistaken. He was showing us his Sony A700 super lenses and this amazing little DIY Olympus infrared dSLR, in fact he korek out the whole lens to fix on this little telephoto lenses. FYI the picture above was taken with his fisheye lens, everyone was like "wooooooaaaaaah!" when he took out the lens. Haha.

So, after doing the headcounts, we made our first step into the zoo. There were 4 cars around and each of us carpooled each other to reach the destination.




Reached the zoo at around 10am and everyone was like getting busy with camera talks and some even fixed their lens to their camera already. Thank god that it was a great sunny day that morning, if not this event would have been called off.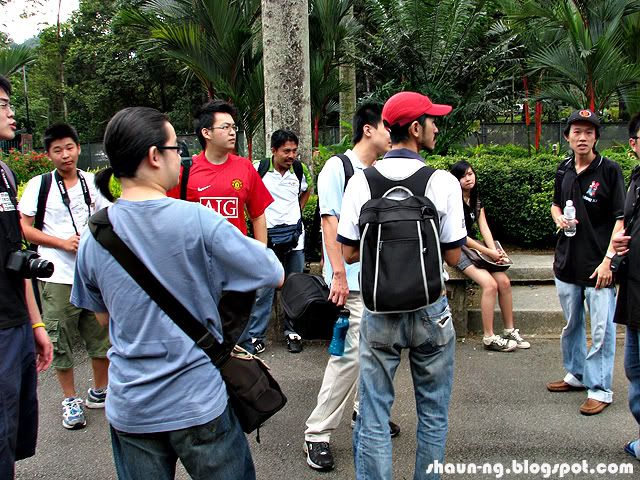 The entrance for the ticket was 15 bucks and because it was a big group of us entering that day, so we got this little RM1 discount each by the zoo officials. Well, 1 buck is still money wert right?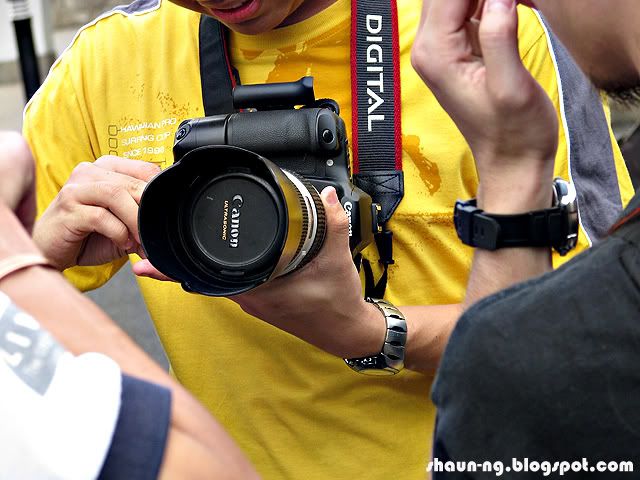 Check this out, the cam of the day. A Canon EOS 40D attached with the Canon 70-200mm f2.8L. Notice that this is the L lens every photographer would have wanted one, it costed that guy (Viking) near to 4k for one. Tsk tsk tsk.




This was Albert trying out Viking's cam. Sony Alpha versus Canon EOS system. Haha.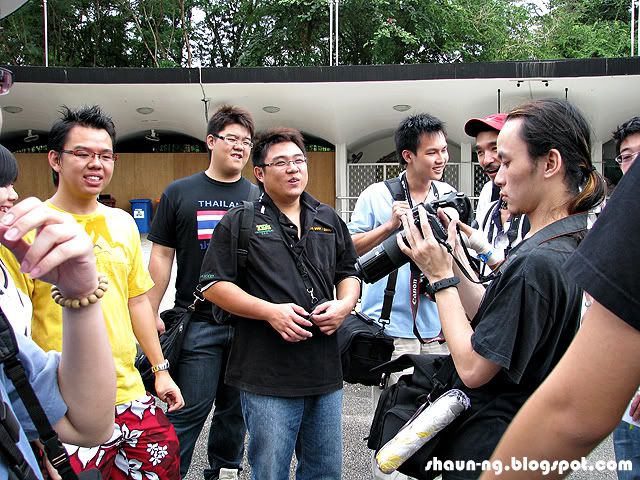 Camera talk and "poisoning" session. XD And it's Albert again checking out his beercan lens on Sony A700. Tried out the cam abit and man, i was like dammit, if i got the money i'll invest in one straightaway. This is wad we called "poisoning" among the photogs. When you get the feel of it, you will feel so tempted to get one right away. I got poisoned really badly that day. Sigh.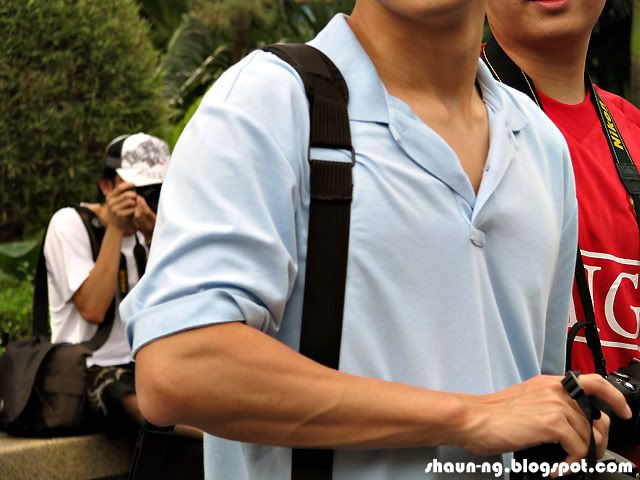 Shoot shoot shoot! Vincent was the organizer of the whole gathering, so after getting the tickets, we went into the zoo, where the whole journey of fun and excitement beginssss.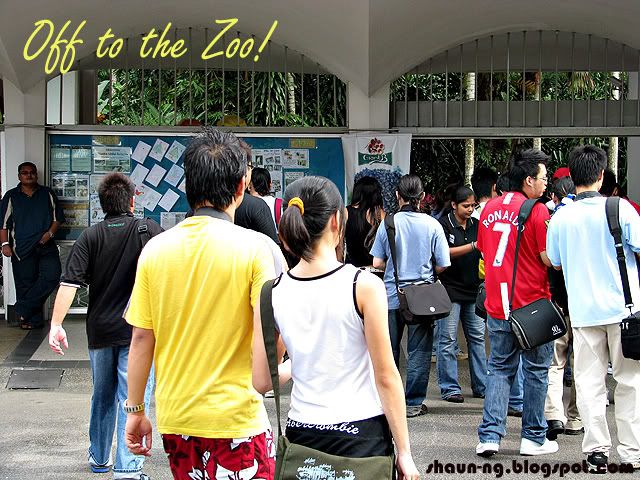 Well, it's only the beginning of my whole trip but it would be the end for this post for now. Lots more pictures coming up on the part 2 post, sorry i have to break this whole thing into few parts cause of the excessive number of images i've taken. Please bear with me and stay tight with me for the upcoming LYN PHOTO OUTING : PART 2 post. Good night! =]