As promised, i'm back with more pictures this time, so here we go - into the zoo!




Everyone checking their maps and fixing their gears for the one last time before checking into the zoo.

The last time i've been into the zoo was when i was in primary six, still remembered that i was following the school trip. 6 years later i was there again, and i'm sad to say that, the zoo still looks almost the same. No improvements and it's still as poorly maintained as it was. Sigh, but who cares. We're here to shoot the animals, not the zoo's architecture or whatsover. So as long as their wildlife's still alive and kicking, it's a good zoo to us. No? Haha.




So, the first stop of the day was of course, the giraffes. It's situated right beside the bridge near to the entrance. Each of us took around 10 minutes to shoot the giraffes, can't get a good shot though cause it was my first few shots for the day, not really used to it yet.




Still the same few giraffes, but on different angle.



Well, i think this is the best shot on the giraffes that i managed to snap for the day.

So what's coming next after the giraffes? You take the guess.



What is this guy shooting?
.
.
.
.
.
.
.
.
.
.
.
.
.
.
.
.
.
.
.
.
.
.
.
.
.



If you are saying that it's the elephant show, then yeah you are right. The elephants were placed in the enclosure right beside the giraffes. We were lucky because the show started once we finished snapping the giraffes.

So let's go to the show, shall we?




Two little jumbos sitting on the bench.




These guys were on their mission, to snap the best potrait for the jumbos. They looked proffesional ey? Haha. (If you are a shouter, spot Hugo. )



They kick.




They laugh.




And they kiss. How sweet can they be?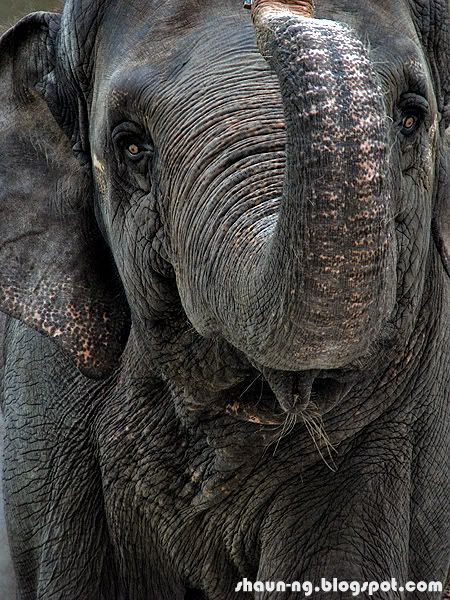 The potrait of an old elephant.




Guess that's all for Part 2. As usual, stay tight to your screen for part 3 to
come by soon. Hoped you guys enjoy and of course, comments and critiques are welcomed here. Ta.