Here comes the post on AMBP Bloggers Gathering at Stabucks The Gardens last Saturday. Well, my whole day started off with breakfast at A&W Taman Jaya with Shaz. Was supposed to meet him up a day before at Curve but i was unable to make it, sorry dude. Anyway, it was good meeting up with a blogger cum friend whom i've known for quite a long time on the blogosphere. And of course, thanks for the breakfast. Heh. =]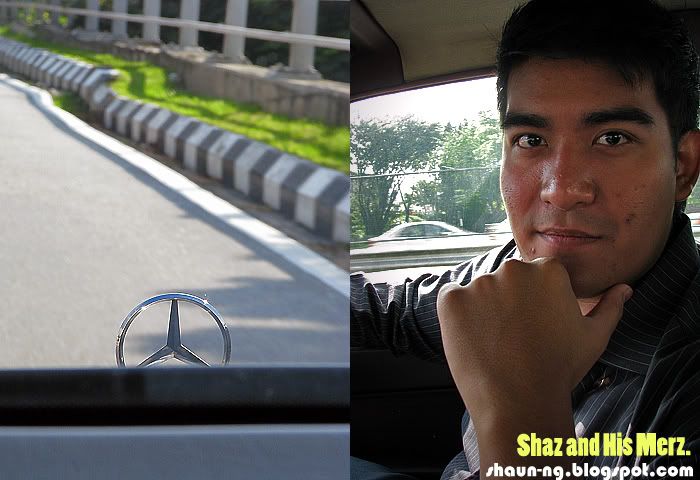 So after the breakfast, we went straight to Mid Valley to meet up with other bloggers. Then, there we go, into The Gardens!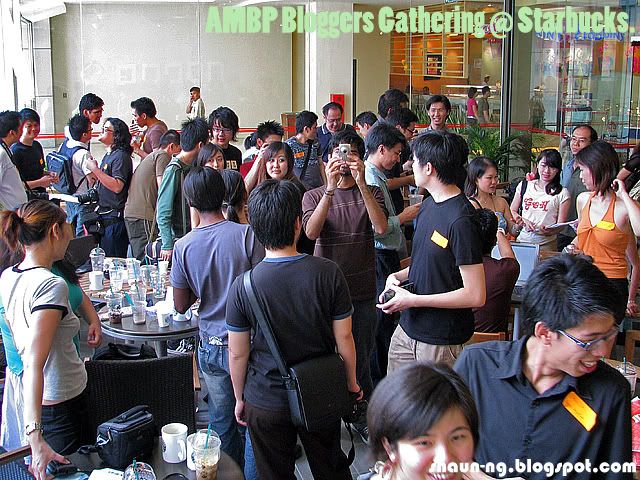 AMBP was giving out free coffee/tea vouchers for the first 50 bloggers to reach there.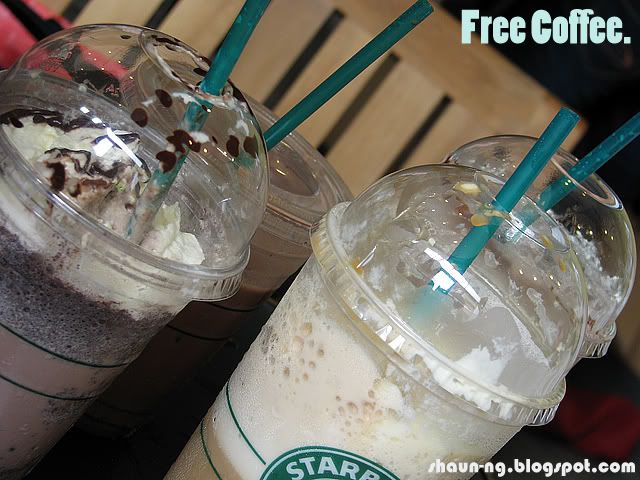 And yeah, i was one of the first 50. =] Theres also a few gifts to be given away for the lucky draw session. Surprisingly, i was the third name to be called out for the draw. Wasn't even aware of it till they called out for the second time. Haha.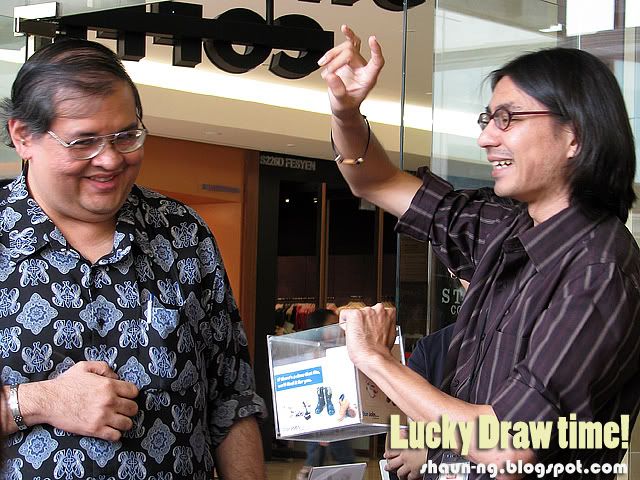 Yeah, so guess what i've won for the draw? A cap, few movie merchandises and 2 tickets to the premiere screening for Rambo 4. Nothing much but still, at least theres still something right? Haha.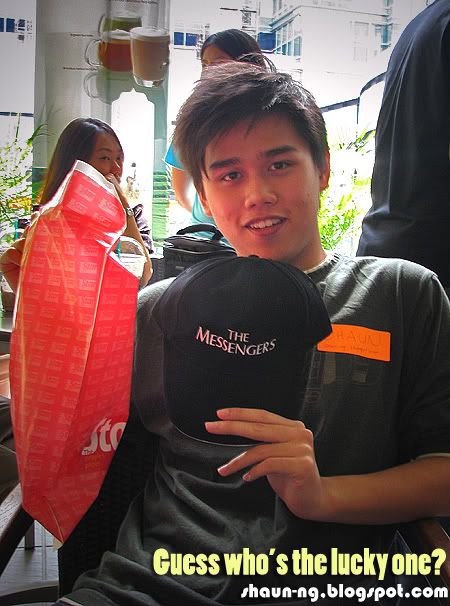 Hung Wei won himself the same thing too, except that he got a female baby tee instead of the cap. It says there, license to wed. Haha.




So after the draw ended, the camwhoring session begins. Everyone started walking around introducing themselves, making friends and camwhore "kaw kaw". When i mean "kaw kaw", it means that it is seriously "KAW"! Haha.




Wondering how's the camwhoring sessions like? Stay tuned, more pictures will be posted up on the next post. Pretty girls and handsome dudes if you are curious. Haha. Ta. =]